CONVENIENT AND EASY STORAGE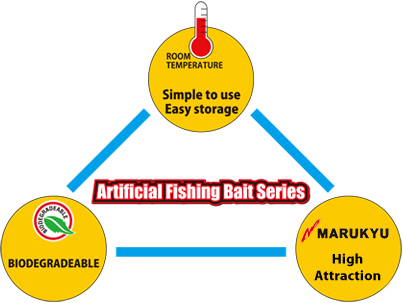 The concept of AFBS (Artificial Fishing Bait Series) is to have bait which works like live bait but with the advantages of easy use and storage. AFBS has high level attractant power and catches fish like live baits and can be stored at room temperature it is really the future of fishing baits.
The liquid in which it is kept is a strong fish attractant but with a pleasant smell this together with the pack is safe for humans and theenvironment. All preservatives that are used are to food safety standards.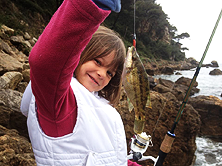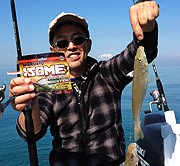 EASY TO RIG ON HOOKS
AFBS can be used straight from the package like a lure. When you close the bag it keeps the product in good condition you can re-use anytime even if they are mixed with different colour baits there is no colour migration The packs are made of aluminium which protects the baits from light and prevent deterioration of the quality as much as possible.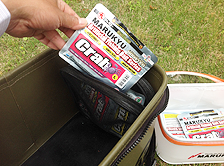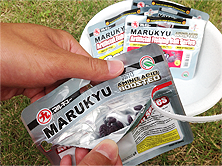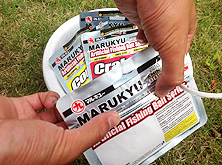 HIGH ATTRACTION AMINO ACID BOOST AND CAREFULLY DESIGNED SHAPES MEAN MORE FISH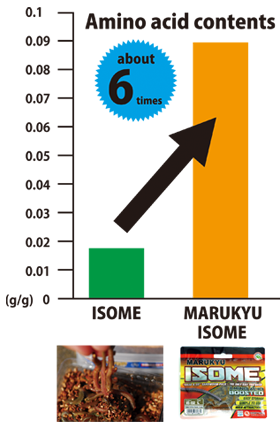 The two most important factors of attraction are taste and smell and we give you both with these baits The main attraction ingredients of AFBS are amino acids. MARUKYU have very long experience and knowledge of the best balance of amino acids and their blending for maximum fish attraction. Each product's shape was designed with reference to live bait form and features. We have size and colour variations to capture a wide range of target fish. We adjust each product's material hardness to perfect the action and feel.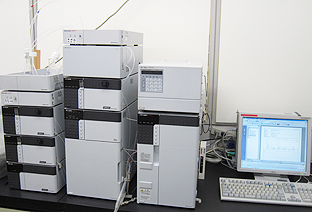 We use High Performance Liquid Chromatography (HPLC) to dissect Amino Acid, which fish are attracted to.

MATERIALS HARMLESS TO BOTH THE ENVIRONMENT AND FISH
Sometimes we lose lures in the water because they get stuck in the bottom. AFBS series use a biodegradable material so it decompose into water and carbon dioxide. MARUKYU always makes repeated tests in the field and in the laboratory and their biodegradability is confirmed before they are put on the market. We have been researching these materials for many years and have accrued a great deal of data on this area of science.